Blog
Stay updated with up-to-the-minute trends and happenings in Abacus Training. We strive to educate you about the essence of the industry and hot happenings. Subscribe to our Newsletters and never skip any posts.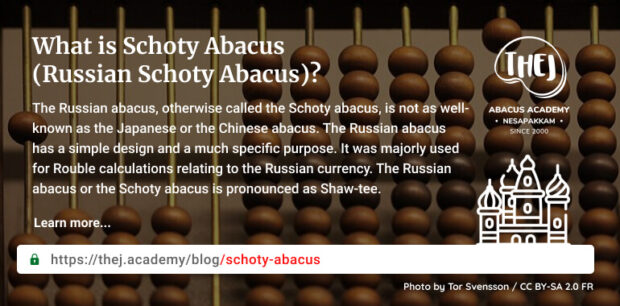 Posted by Thej Academy on 22nd September 2021
The Russian abacus, otherwise called the Schoty abacus, is not as well-known as the Japanese or the Chinese abacus. The Russian abacus has a simple design and a much specific purpose. the Russian abacus was an integral part of counting and businesses in the Soviet Union, centuries back.
Read the full Article
Online Abacus Classes
Current Batch 2021 Student locations for Online Abacus Classes
Join now
Enquiry Form