Blog
Stay updated with up-to-the-minute trends and happenings in Abacus Training. We strive to educate you about the essence of the industry and hot happenings. Subscribe to our Newsletters and never skip any posts.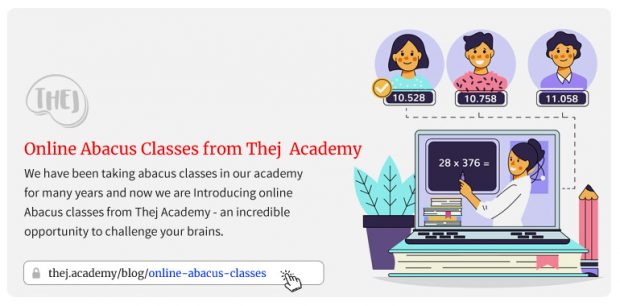 Posted by Thej Academy on 04th June 2020
Gear up people, let us learn something fun. Thej Academy provides revolutionary Online abacus classes, with 50% off. Learn from your home, at your convenience, in the comfort of your own space. Lets make the most out of this lock down period, by learning Abacus.
Read the full Article
Online Abacus Classes
Current Batch 2021 Student locations for Online Abacus Classes
Join now
Enquiry Form