Introduction
With the summer holidays on the way, are you in the quest for something useful, interesting, and fun? Think no more. With the COVID situation still in action, outdoor activities might be a threat to your safety. While staying indoors all day can be boring, we have a proposal for you.
Yes,
Abacus is your answer!
Learning abacus during your summer holidays can make your time well-used. Fun for fun, learning for learning. Practice abacus in your summer vacation and shine brighter than the other kids in your class when you step into the next grade. Make heads turn as you answer every other question before others do. Being the star kid of the class isn't as hard as you think it is. Learning this course can do wonders for your academics and career. Sounds interesting, right?
Read on!
Who Wants to Be a Star Kid?
Abacus is a historic device used to do arithmetic calculations. Learning abacus helps in solving math problems mentally. But is that all it does? That is where we are mistaken. Learning abacus does more than just helping your child secure the best grade in the class. It makes your child stand out in a crowd. It indeed changes the entire perspective of the human brain, when it comes to problem-solving, be it big or small.
Ditch the Calculator
Invented in the 2nd Century BC in China, the abacus is the oldest form of calculation, ever used by humans. With the advent of evolution, growing technology, increasing trade and business, humans needed a device that can help them manipulate their numbers. That is when calculators came into the picture. Ever since, not to mention, humans have started to make very little use of their brains, when it comes to math calculations. The calculator simply does the job for us, right?
But one thing we forget to realize is that, isn't the calculator or any other calculating device taking away our mental ability to manipulate any level of numbers? Or are we purposely ignoring the fact? Well, in that case, we have a question for you. Can you carry your mobile/calculator or any calculating device everywhere you go? The answer is a 'NO'
This is why exactly we need to learn the abacus. To build a calculator in your mind itself! Yes, why carry an electronic calculating device with you wherever you go, when your brain can do the very job?
Build Your Self-Reliance
Nothing feels better than getting a job done by yourself. Imagine you have to calculate the change in a grocery shop. You get the answer before the shopkeeper does it. How great is that? You don't need a calculator when you know abacus. While practicing abacus improves your brain development, it also leads to a drop in stress levels. Because of this, the child starts to enjoy learning and practicing the abacus as a fun activity. This is a win-win situation for both the parents and the child.
Moving the beads up and down in an abacus kit, gradually helps in the better function of the sensory organs, because the abacus is a brain activity. Along with fine motor skills, improved logical reasoning, the abacus also helps the children to hone their analytical skills. This will, later on, help them with their preparation for competitive exams like JEE, GRE, etc. When the groundwork is done with abacus practice, any other exam that requires vast reading becomes easier.
Dedication Is All It Takes
When a child spends a decent amount of time learning abacus, he/she sets a strong foundation for one's future academic and career aspirations. That is the power of learning abacus. When a child becomes self-reliable in terms of academics, excelling in it becomes a sure thing. Practicing the abacus continuously, makes the calculating methods firmly embedded in the child's memory. This lays a firm base for the child's academic success. All it takes to learn abacus is the dedication, passion, and grit to learn it.
While it takes little time to perform math using a mental abacus, it becomes a cake-walk after continuous practice. Spending at least one hour a day learning abacus can do wonders for your memory power. It takes weeks of practice to improve the focus levels as well. But, this practice will surely help your kids focus easily even when they are in a crowded class or in between any kind of distraction.
Abacus = Amplification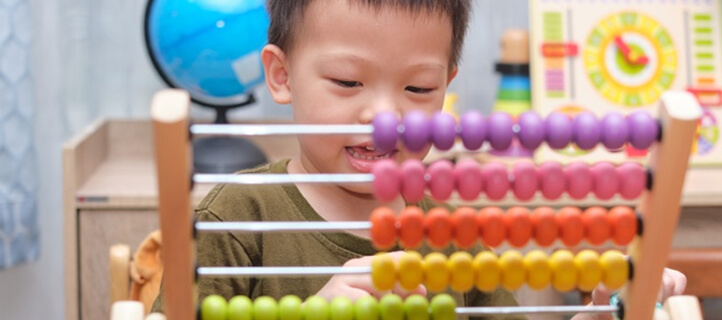 People say that the main purpose of learning abacus is to improve their math skills. But is that all? Nope! The abacus not only assists you with math but also improves the speed of your brain. This speed reflects directly in the way you think and solve problems. (Not just math ones, but real-life problems too) Learning abacus sharpens your brain in such a way that you can see visible improvement in your creativity levels. A child with abacus training tends to have increased speed and accuracy when compared to the other kids in the class. Besides these benefits, the abacus also helps people to improve the magnitude of their visualization.
On the whole, all these benefits can be reaped by learning to use one tool, that's the abacus.
Who doesn't want to be the smart child in the class? Of course, everyone does. And, the abacus is a promising way to get there. Want to know more about abacus, then head over to our Frequently asked Question
Strengthening Core Memory by Break Age Limits
There is a common misconception that only children can learn abacus. We offer abacus training to everyone from the time they start reading numbers 1 to 9 and above. We also make learning abacus for adults an easy course to learn.
With the onset of aging, people tend to face memory loss issues. But, when one has proper abacus coaching and keeps practicing it, there are high chances that their memory power remains fresh and untouched.
With continuous abacus practice, a child's ability to memorize everything they see improves greatly. This leads to their ability to grasp any sight as a photographic memory.
Abacus Being a Exercise for Brain Development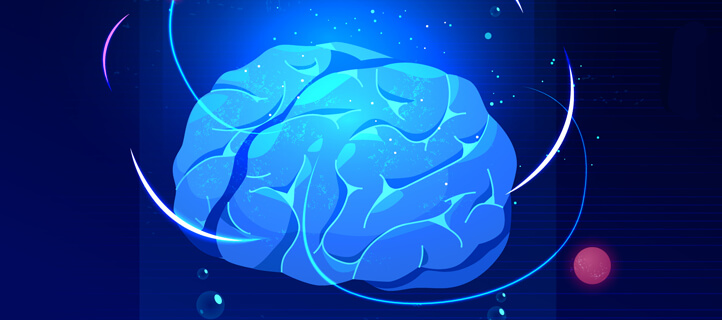 People work out, run and perform strength training to exercise. But have you heard of brain exercise? That is what exactly practicing abacus does to you. Working your numbers mentally, using the abacus makes use of your left and right brain at the same time. This happens only when we perform extreme physical activities. Well, the abacus makes it very easy for you.
Just buy yourself an abacus kit, get trained in Thej Academy and you can practice or teach abacus life long.
The more we use our left and right brain, the greater it gets developed. Interesting, right? Only when we use our brain to its fullest extent, the brain unleashes its secret yet impressive abilities. It can be
Better motor skills,
Improved visualization or
logical and analytical problem-solving skills
Boosts Self Confidence
Self-confidence is something that can't be learned but obtained. Abacus is a sure-shot way to boost one's self-confidence. Anyone who knows abacus knows the self-confidence boost it gives. People who know the abacus easily outshine others. For example, a child who knows abacus keeps receiving compliments from his teachers, parents, and peers. This positive feedback gradually builds the confidence level of the child, motivating him to participate in national and international level competitions. This level of exposure will take the child to places and earn credits.
Learning this simple course can take your child to heights faster than the regular syllabus possibly will. Trust us, this is how we train children in Thej Academy.
Lay a Strong Academic Foundation at Thej Academy
As mentioned earlier, the abacus doesn't just help with math but plays a major role in defining a child's interpersonal skills. We at Thej Academy teach abacus to children and interested adults in such a way that they aspire to achieve. With the right training and activation, the results become easier.
Any child who learns abacus not only performs well in academics but also optimizes his/her time and stays accurate.
For example, if the child appears for a competitive exam, he doesn't have to worry about the time crunch. As the child is trained in abacus, he/she will easily ace the exam within the given time, without much effort.
More than Just an Extra-Curricular Activity
Whether it is about solving a math problem or be it sharpened logical reasoning skills, the abacus takes the lead game. The skills that children learn while practicing abacus, help them in real-life situations as well. The number of benefits anyone obtains from learning abacus outruns the number of benefits earned from any other extra-curricular activity. This is why exactly abacus is made as a part of the syllabus in many schools around the world.
Nothing can beat a person with sound academic knowledge. Good academic knowledge is the basis of a blooming career. Learning abacus helps you improve your mental abilities and prepares you for the challenges ahead.
How Can We Help You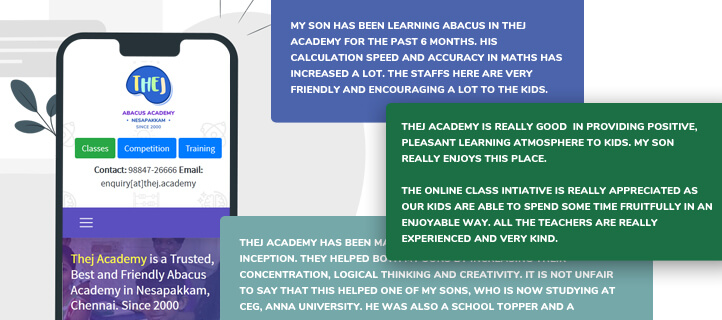 At Thej Academy, we encourage parents to enroll their children in abacus classes as long as the child can understand, read and write numbers from 1 to 9. Learning abacus at such a young age certainly helps in the child's brain growth and development, without anyone noticing. We have trained staff at our institution, who interact with children in such a way, that they make learning fun. While teaching abacus, our mentors also train the kids how to drown out any distraction. This way, children tend to increase their focus more easily.
We start from the very basics, our teachers gradually introduce the abacus kit and demonstrate its usage.
While there are a variety of abacus types taught around the world, we prefer the Japanese Soroban abacus for easier understanding of the children.
At Thej Academy, we don't just teach children, but also for adults. We have been training adults who are interested in becoming certified abacus coaches.
What We Do
Our motto is to help you succeed. Our passion for the abacus reflects in the way our mentors train our students.
At Thej Academy, we
Help your child improve the focus levels
Begin with single-digit calculation and gradually increase the difficulty level
Introduce formulas as they excel in regular manipulations
Challenge the children with complicated problems to push them to do their best.
Conduct exams at the end of every level and certify them.
Our mentors figure out an easier way of approach every student depending on their age and mental capacity. This makes it a fruitful teaching-learning experience. Moreover, with individual attention to each of our students, it becomes easier for the students to move forward and complete the levels. It might look like we are hard-selling the idea of learning abacus. Please take a look at what our students and their parents have to say about our coaching at Thej academy.
Conclusion
Are you still wondering if you need to learn the abacus? Simply pay a visit to Thej Academy and observe the way our skilled mentors train children. Considering the pandemic situation, we also offer online abacus classes for children and adults, to learn from the comfort of their homes. Can it be made any easier?
Are you still speculating about joining an abacus class? It is never too late for a child or an adult to enroll in an abacus class. After all, the abacus is a skill that is worth learning at any age. Yes, we mean it! You can start your abacus coaching class by learning abacus. If you are passionate about the subject, then think no more. We are here to guide you. At thej Academy, we stress this point, because learning abacus is not just to solve mathematical problems and manipulate numbers. Abacus is a tool that sharpens one's brain, preparing him/ her to face the competitive world.
For more details on abacus classes, fee structure, or any other details, feel free to drop by or give us a ping.
Why waste time? Enroll before we run out of seats!
Happy summer!