Hurray children!!
With summer hitting us up, along with great excitement, THEJ brings you some engrossing brain development courses to level up your skills!!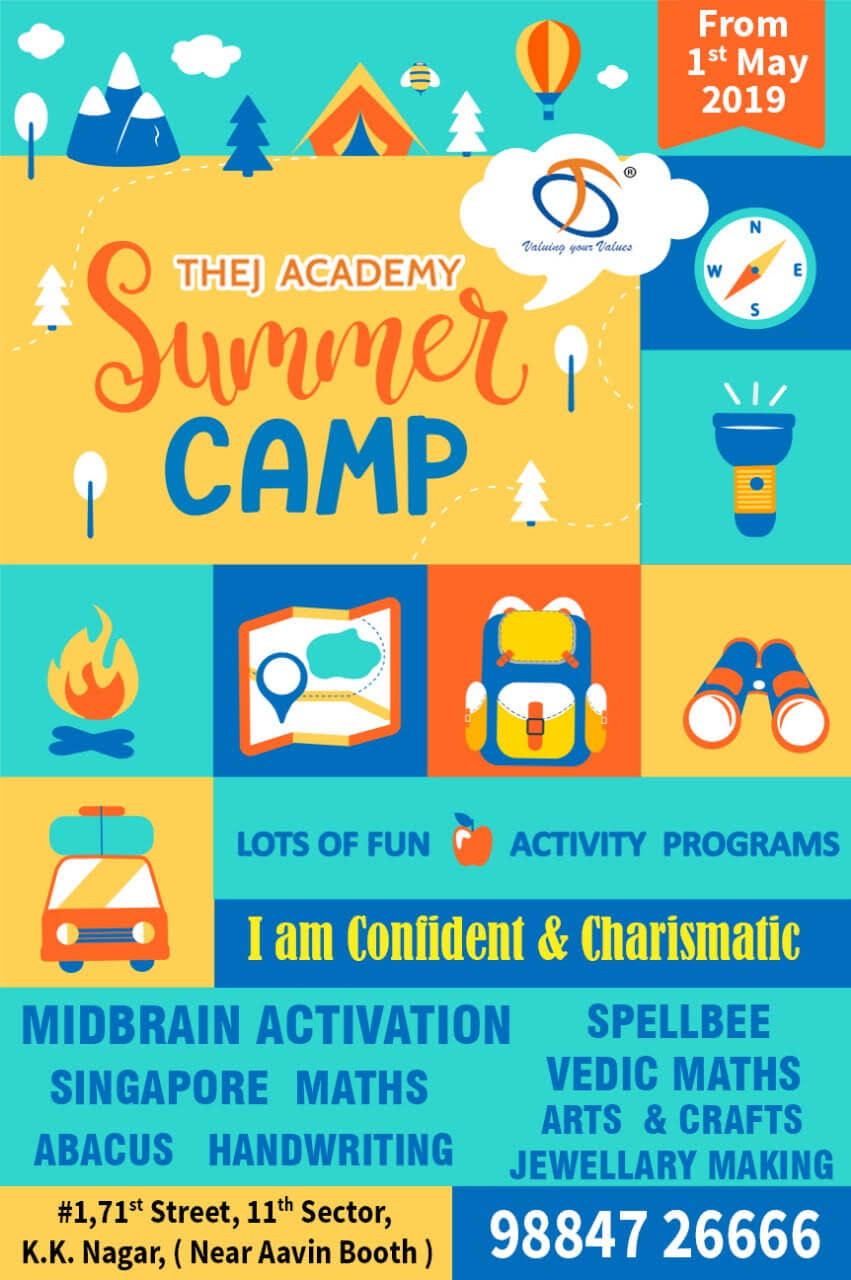 Jump in and exploit the wide range of unique and custom-madecourses that we offer!!
Singapore Maths
Vedic Maths
Abacus and Midbrain Activation for the mega minds
Spellbee and Hand writing for the Language champions
Arts & Crafts and Jewelry – making for the inquisitive heads
This fun-filled learning starts from 1st May 2019 till 15th May 2019
In addition to the exciting schedule of courses, we provide plenty of enthralling activity programs- Because, this summer camp is about growth and accomplishment with loads of promised fun.