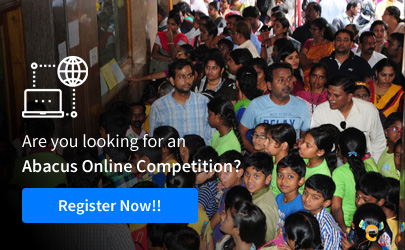 Tired of Direct Competitions? Join with more than 500+ students in our Abacus Online Competition and get more benefits.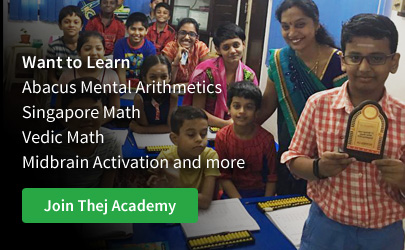 Trusted and Professional Online Abacus Classes from India. We take classes for both Children and Adults.
Welcome to
Thej Academy
Thej Academy Online classes have systematic teaching methods. We focus on enhancing creative skills and boosting self confidence. Individual attention is given to each of our students.
We provide the right trigger during the formative years. This will help the children to pick up things faster and to avoid a steep learning curve. With that as the sole aim, we have curated a comprehensive list of courses to help them grow in a better way.

Abacus Mental Arithmetic
Mid Brain Activation (MBA)
Abacus Teacher Training
Singapore Maths
Handwriting
Spelling Bee
Vedic Maths
View all the Courses...

If you are a new or knowledgeable person, it is our job to provide clarity in what we are specialized at. Over the years we came across many questions from people like you :) and the parents and their friends. We curated them all for you and this will help your clarifications.
What we are today is a result of your appreciation, feedback, and suggestions. We value your testimonies and work them out to enhance our quality on and on. We are one of the Best online abacus Academies in India.
Thej Academy is a pioneer in abacus education and has churned out countless brilliant minds for close to two decades now. The academy has carved a niche for itself owing to the revered, friendly faculty they have on-board. They have scores of other programs to chose from apart from abacus like handwriting, spoken English and the most noteworthy of it all being the Mid-Brain activation program. In short, the best academy one can enroll their kids into.
I am very happy to share about Thej Academy that it is a pioneer in abacus education. My son who has completed all his levels still using techniques and helping him in all walks of life and speed and accuracy is perfect.
Online Abacus Classes
Current Batch 2021 Student locations for Online Abacus Classes
Join now
Enquiry Form